Nokia 5800 S60 V5 App : ESPN F1
If you are hardcore F1 fan then for sure you might be searching over a lot of sports websites and blogs to collect all the information that you need. The ESPN F1 app brings to you all the necessary details that you need packed into a neat and clean unit. Opening with the main news headlines (and a handy countdown to the start of the next race!), you can click through to read the full story. Unlike a conventional web browser, there's no zoom function on the text, so hopefully you can make out the chosen font and size. With a lot going on, the full news section is where I spent most of my time in this application, covering the smaller teams in more depth.
The inner details include calendar information, profiles of circuits, a guide to the corners, and the time and dates of all the practice sessions, qualifying, and races.Finally the World Championship tables for the Drivers and the Constructors (the teams) are on display, and you can click through for more biographical data and statistics (ESPN is American based, and they love their sports statistics).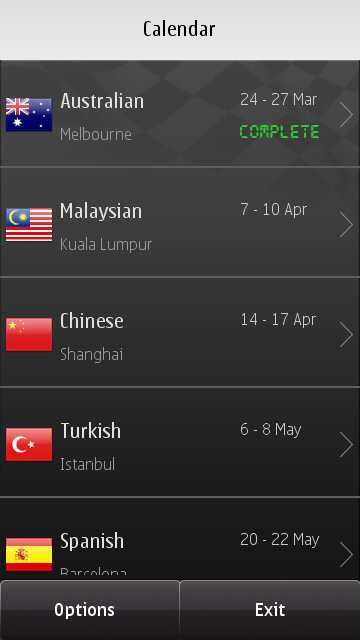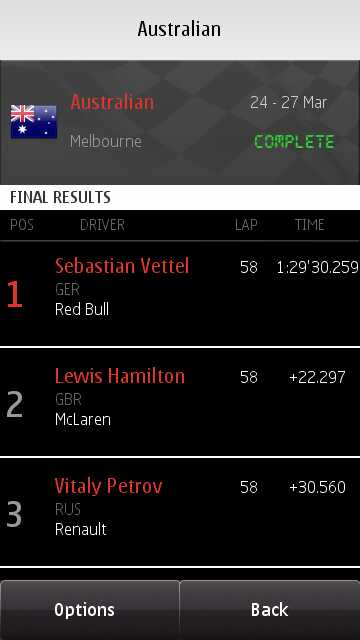 This one-stop shop app is replicating the information that is already available from the ESPN site but the main strategy behind is that it's far easier in the current landscape to market an application than it is to market a website or bookmark to smartphone owners.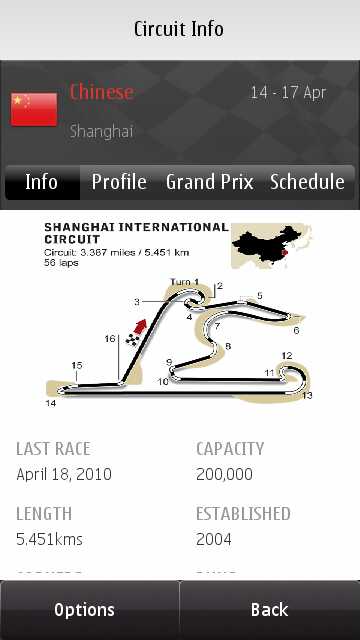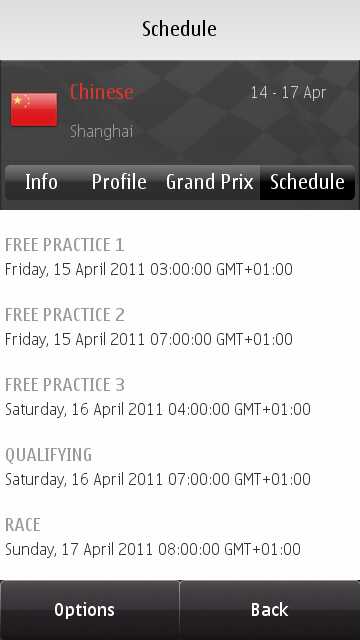 Comments: