Nokia 5800 S60 V5 App : Rubik's Cube
14 September 2013
Entry by rohit
No Comment
While there are a number of Cube programs out there, it's time to look at the official Rubik's Cube, now available in the Nokia Ovi Store. Also, you have heard a lot about Google Glass Apps,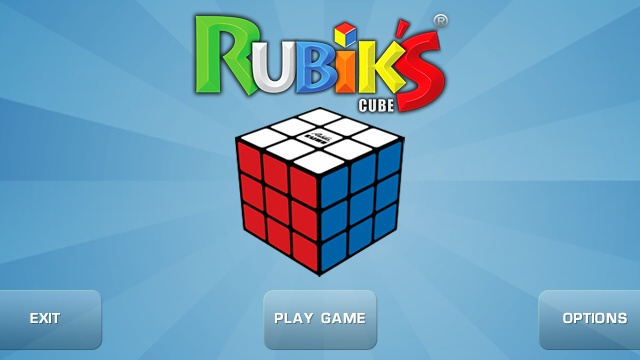 Let's be clear, I like the real Rubik's Cube, I've got quite a few of them, including the scary "oversized" cubes that are 4x4x4 (and larger), and, while getting nowhere close to world record pace, I can solve them without removing the stickers. So settling down with the digital version shouldn't be that different? They even have multiple sizes of Rubik's Cubes for those looking for an easier or harder challenge. It is different – but in a bad way.
The problem for me is the controls. Cubes are so physical, relying on muscle memory, when my brain says "twist three corner pieces anti-clockwise" then my hands just click-click-click-click-click and it's done. That simply can't be done with a digital version. The UI is exactly what you'd expect, with swiping on the gaps beside the cube rotating the whole cube, while swiping down a slice of the cube will rotate that part of the cube (along with a handy undo last move button if your finger is as big as mine), but I need to think back to the exact move sequence to solve the cube, work out what I need to do, and do it. Very very laborious.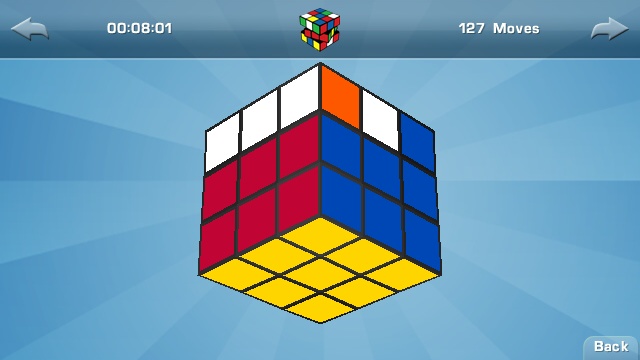 I use two different ways of solving the cube – one is to build up layers of colour, starting at the bottom and working up to the top of the Cube, the other is to choose one corner, solve a 2x2x2 area in the 3x3x3 (or larger) and then expand out (the former is easier to remember while the latter is faster, but relies even more on your memory). Neither of them are suited to a touch-screen.
Even with the nice graphics (this is one smart looking cube), slick interface and a well coded experience, Rubik's Cube just feels wrong. Still this is a review, and that means it's time for the summary. Which is this. Don't bother with a digital smartphone version of a Rubik's Cube, go out and buy a real one instead. They're more solid, they're better for your brain and hand-eye co-ordination, and they're a lot less frustrating.
Source: http://glassreport.net/app-store-google-glass/
Comments: